DRIVER & HARDWARE FOR THE PROGRAM ORBITRON TO COMMAND TOW MASTERROTOR TYPE AR303 OR B747
LOW COST IN A PORTABLE FIELD DAY SYSTEM, IDEAL FOR TRACKING METEO OR HAM SATELLITES

Before go to the links, take a first look at this page.
- MULE PROTOTYPE DEVELOPMENT.
- How to install the driver on the Orbitron and - Dowload the Driver
- Contact us to know about the kit
---
If you have two of these MASTERROTOR or CHANNEL ROTOR system, and add the 3 PCB/s boards described below, you can automatically track LEO satellites using the ORBITRON program with our DRIVER.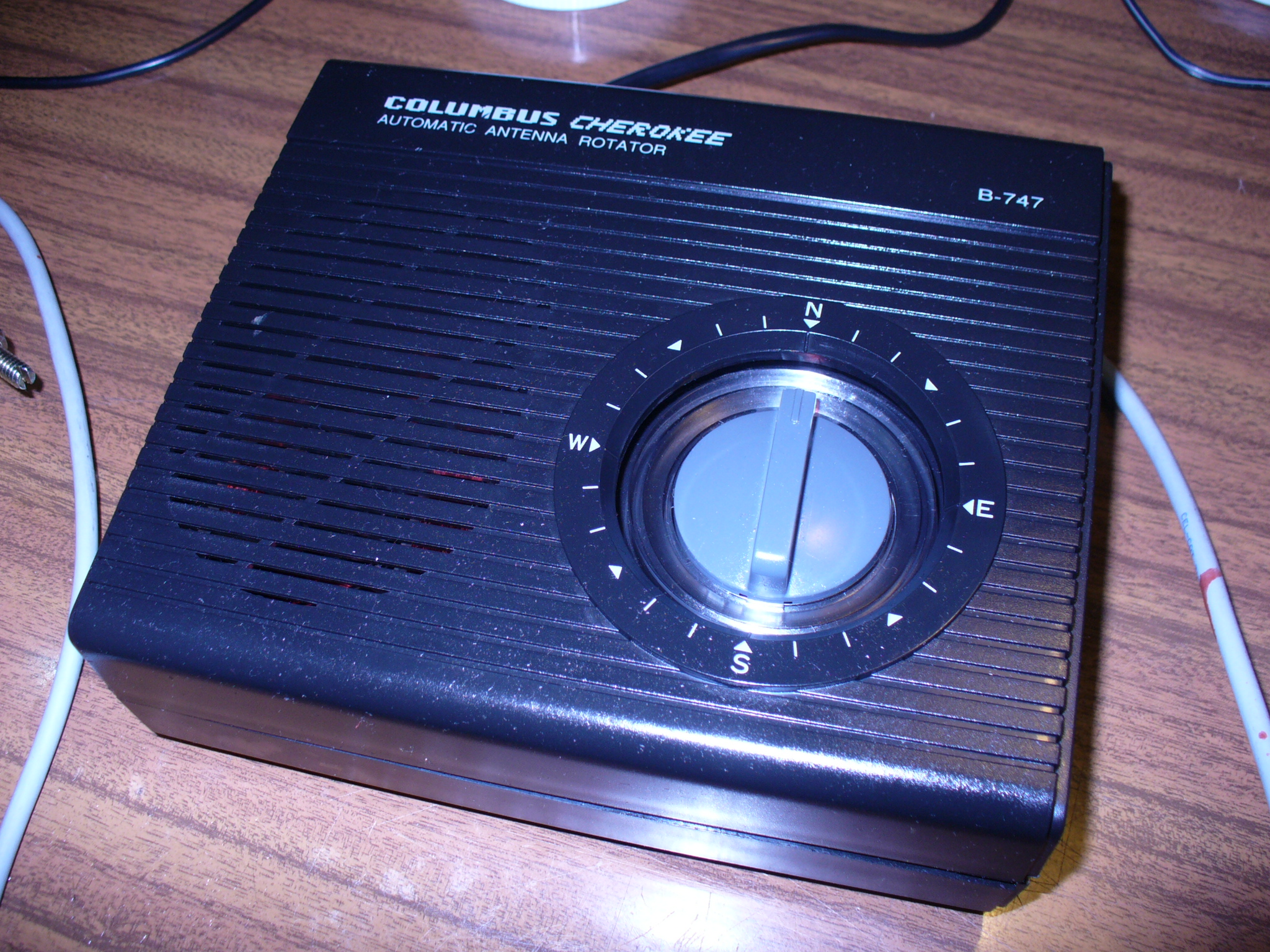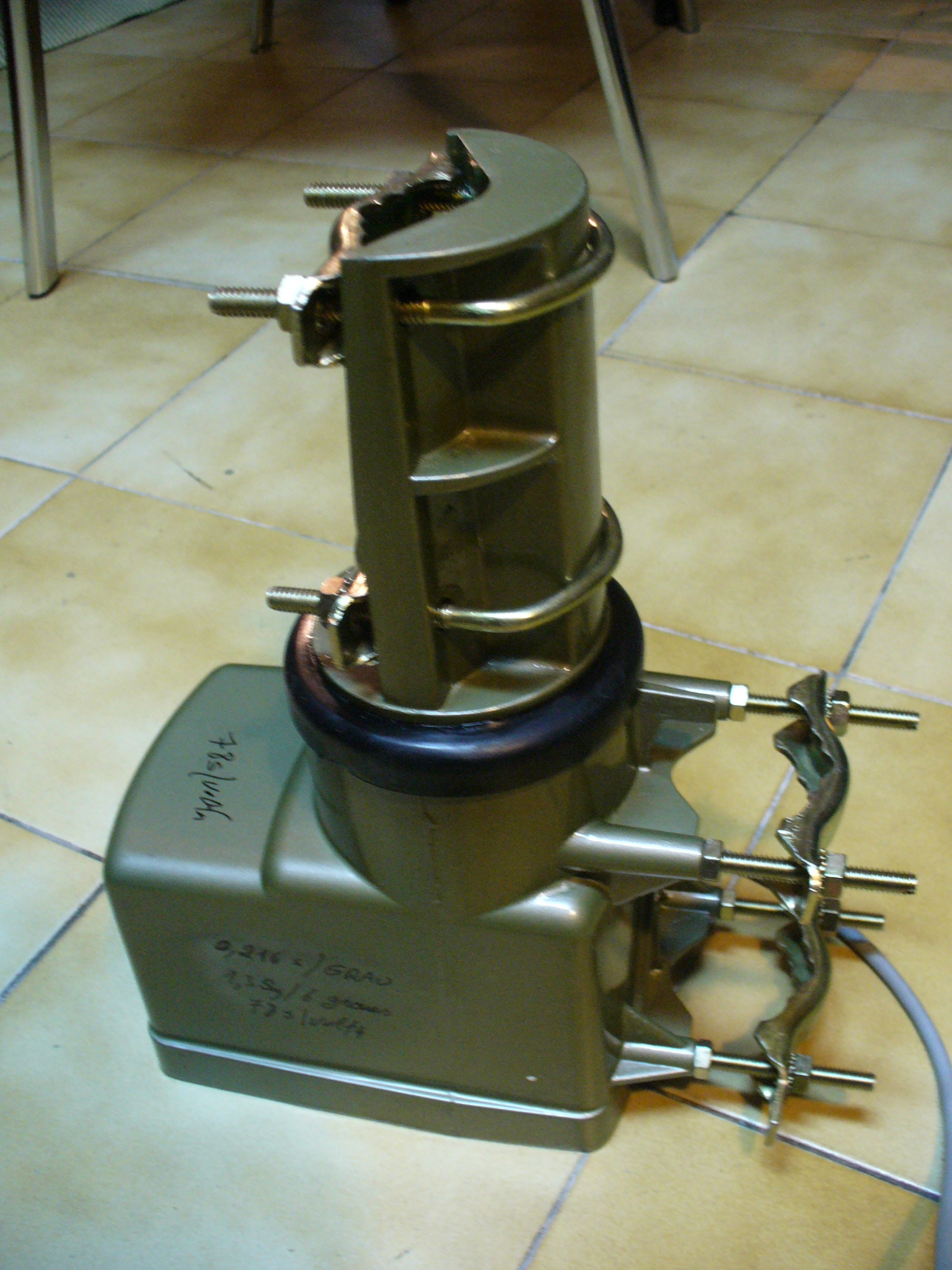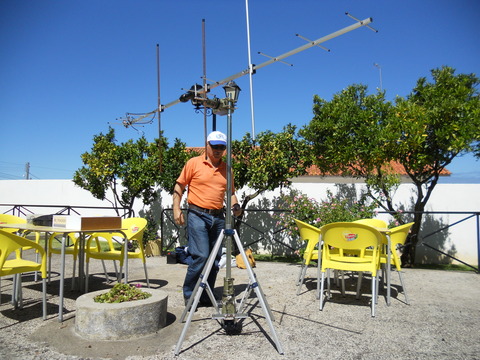 Rotor Controller Rotor System mount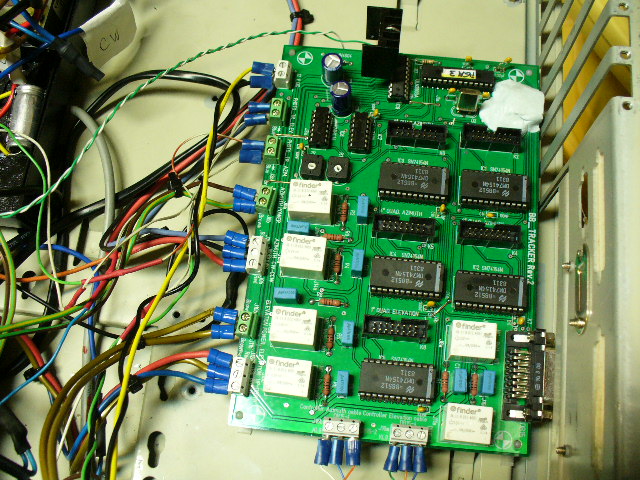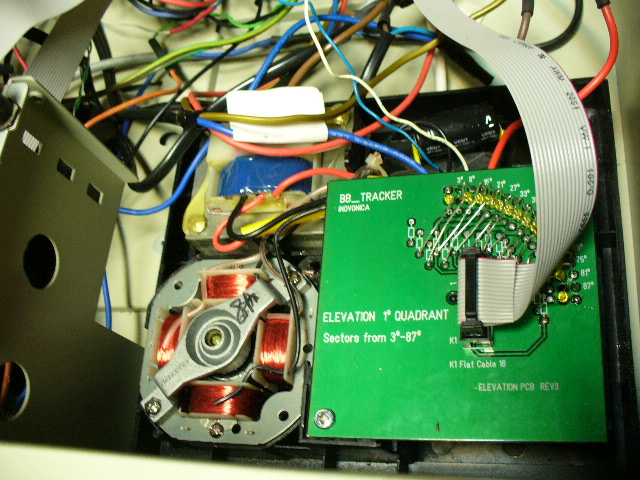 Mother board Elevation PCB in the place of the controller button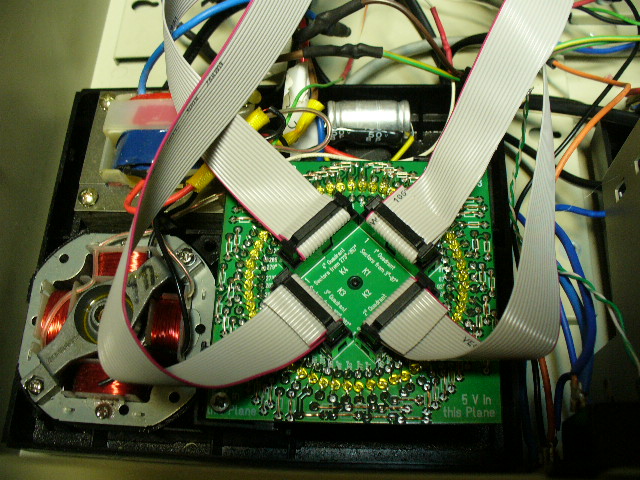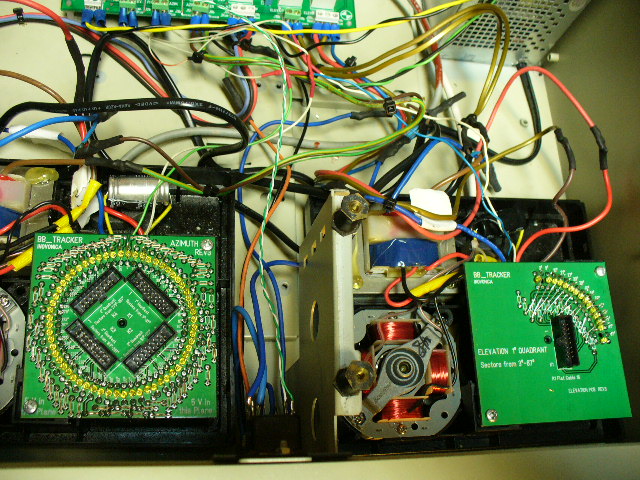 Azimuth PCB in the place of the controller button Aspect of the PCBs in a old PC metalic box. We used the 12 V PC power supply.
---
THE KIT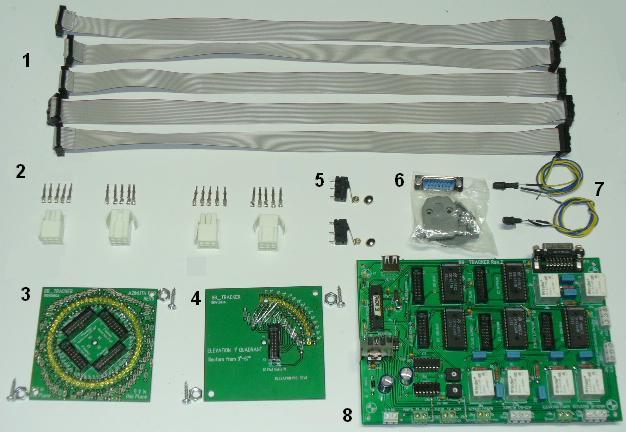 1- Five Flat cables with connectors
2- Male and female cable connectors with 5 male and female pins for the CAT5 UTP cable of command cable
3- 60 leds Azimuth PCB with screws and nuts to fix it in the Azimuth controller.
4- 15 leds Elevation PCB with screws and nuts to fix it in the Elevation controller.
5- Two microswitches with pins to fix in the rotor as explained in the manual of KIT assembly
6- 15 Pin Male DB Connector to connect the command cable to the Mother Board.
7- Two fototransistors BP103 B to mount in the rotating disK of the controllers
8- Mother Board PCB with microcontroler
All this parts are assembled as explained in the MANUAL ASSEMBLY ( in preparation).