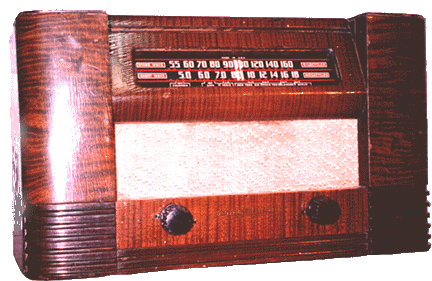 A.C. /MW and One SW Band - Wood Cabinet
This nice old radio was an offer of my friend Josť Luis . This radio was in the garbage . I only got the scheme from Don Black in Australia !
We think this radio came to Portugal during the second world war with some American or Portuguese soldier.
Only two capacitors and one tube were substituted.
Valves : 35Z5GT ( Rectifier) ; 12SA7 ( mixer ) ; 12SK7 ( if amp ) ; 12SQ7( if ampl + rectifier) ; 50L6GT (output ).